Best Handbags For Summer 2021
Best Handbags For Summer 2021 Shop The Trending Styles
A good handbag makes everything better. And as we bid adieu to the season of winter runway shows and fashion events galore, we can't help but marvel at the diversity of this season's biggest ladies handbag trends both on and off the runway - from shimmering clutches and hefty work totes to micro designs, the styles have been pretty much endless.
Following a year of lockdowns, designers from top luxury brands have indulged in the frivolity and fun of fashion perhaps more than ever before - with daring structures, added accessories, playful colour palettes and themes of escapism emerging as central statements in many fall collections.
With the grand finale of 2021 nearly upon us, it's time to swap out those winter styles and invest in a ladies handbag that will ensure this year ends on a great (and obviously stylish) note.
To help you in your search, the Bag Town team has rounded up some of the very best ladies Handbags of the Summer 2021 season - with both designer options and more affordable luxury dupes.
Our favourites include the TOSOCO Ladies Handbag Collection for Summer.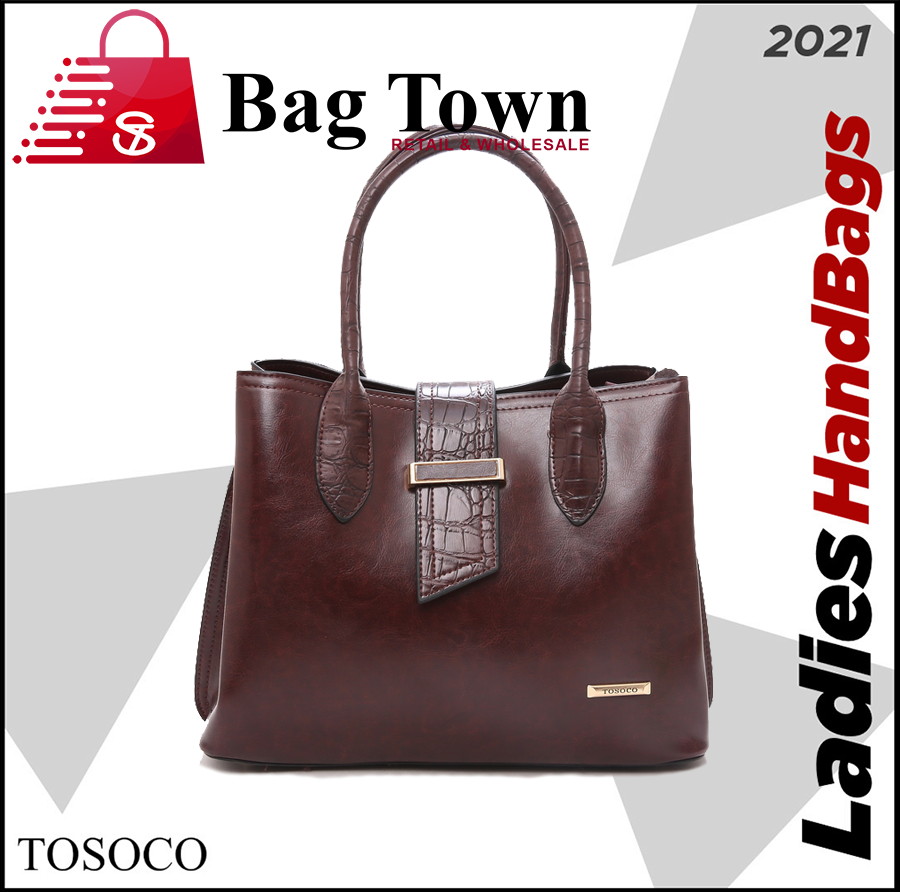 TREND: BACK-TO-THE-OFFICE LADIES HANDBAGS

Depending on COVID restrictions where you live, chances are you've already transitioned back to working in an office or at least somewhere outside of your home. While a lot has changed since the beginning of 2020, that doesn't mean your style has to. This Summer, the "back-to-the-office" Ladies Handbag is one of the season's hottest trends - and for good reason. As we adapt back into our work routines, it's essential we feel supported in carrying all of our daily essentials - and a deep, bulky ladies tote bag is the perfect way to achieve that.
This classic Ladies Handbag from TOSOCO is marked down to a seriously affordable price.
For more information, please visit our website, where we sell Wholesale Ladies Handbags, as well as Retail Ladies Handbags.
Related Posts
By accepting you will be accessing a service provided by a third-party external to https://bagtown.co.za/